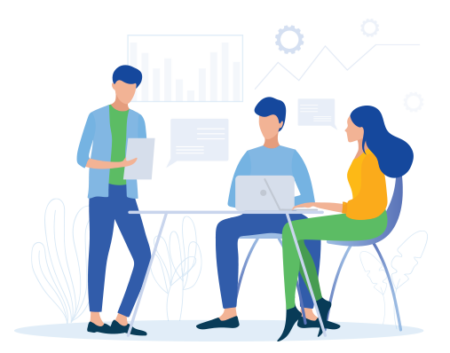 We are a product strategy consulting firm that specializes in helping you:
Ensure your success by aligning your solution to real market needs
Increase the velocity of conceptualizing, building and launching software solutions and services
Leverage
our Services
You can achieve lasting results from a variety of service options that best meet your challenges and budget. After collaborating with you, we will recommend 2-3 different engagement options that you can pick from. Each engagement recommendation will consist of one or more of the following:
Meet the Team
When you work with Venturis Partners, you work with smart, happy, humble and experienced executives who know how to get results.
Jacob Hansen provides leadership on product management maturity, product process, strategic analysis and collaborative and context-driven workshops. He has managed product teams and products themselves in both healthcare and real estate development, including hardware, software, and services products that grossed over $100MM in annual revenue while growing at 30-40% year over year. Jacob is driven by two core values, among others: first, a belief that all significant problems are waiting for a solution created by those who fearlessly research a problem's practical roots rather than its theoretical goals. Second, that more often than not, people are prepared to perform at progressively stronger levels so long as bureaucracy gets out of the way. His zeal for strategic product work is only exceeded by his love for his wife and two children, for a challenging climb on a bike, for perfectly cut grass on a fairway, and for fresh tracks on a snowy day in the mountains.
Jonathan Seiter is a Managing Partner at Venturis Partners. He helps senior leadership, product organizations and marketing teams assess and build upon their strategy, structure, process and people. While the VP of Marketing, Jonathan's team made a direct impact on increasing revenue. The ratio of new customer sales bookings that were associated with a marketing campaign went from 21% to 56%. Jon is a self-proclaimed nerd. He grew up reading the business section of the newspaper instead of the sports page. He is fascinated by why some businesses succeed while others fail to take full advantage of the opportunities around them. When not in a spreadsheet, Jon loves to spend time with his wife and kids. Although increasingly rare these days, you might find Jon on a wakeboard, mountain bike or snowboard.
Jerrod has over 20 years of clinical and healthcare product management experience defining, building and supporting market leading software and Health information technology. Jerrod started his healthcare career at the bedside working as a neonatal intensive care nurse at a level IV NICU. Jerrod's passion for technology in healthcare led him to work for Inova Health System as a Senior Analyst and clinical technologist, implementing and sustaining multiple clinical applications. Jerrod has since went on to serve in leadership roles in Product management and Product Marketing for several leading Healthcare Tech companies, including.. CareFusion, GetWellNetwork, Zebra Technologies and ViiMed. Jerrod's blend of product management and healthcare subject matter expertise allow him to continue to shape products that resonate in the healthcare market.
Speak With A Consultant
Complete the form below and one of our consultants (yes, a person that actually does the work – not a sales person) will personally reach out to start exploring the opportunity to work together.