Boost Your Team With Focused


Product And Strategy Coaching

Sometimes all you need is to be pointed in the right direction and be guided along the way. With our coaching services, we can do just that. You can receive help with getting an accurate read on your current situation and help with creating a plan for success. You will receive tools and frameworks along the way as you implement your plan. While coaching isn't the quickest option, it will help you and your team make a lasting impact at your organization.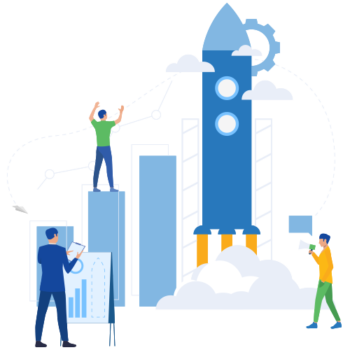 Increase Your Product Launch Velocity and Overall Success
While each company we work with is unique, we commonly come across the same top challenges. Below are the top goals we help companies with most often. Resolving these challenges have helped companies achieve better market fit and improve the velocity in which they can launch new versions of their solutions.
Ensure Sales Success:
The root of sales success comes from creating a product or service that solves real market problems or goals. We can help you analyze your current market fit and develop the structure and processes to better align your product to the market.
Align on a Clear Product Strategy:
Without good alignment, it is difficult to execute on even the best product strategies. We can help you define communicate and improve buy-in on your product strategy.
Focus Your Organization On A Few Priorities:
Having too many priorities can be almost as harmful as having none at all. We can help you define a clear product strategy that allows your organization to stay focused on a few key priorities that will help you accomplish your goals.
Optimize Your Development:
One of the most common forms of wasted development is developing features or products that no one wants to use. We can help you align your product strategy to concrete market problems. You can be sure that what you build will create value in the market.
Boost Innovation:
Innovation comes from creatively solving market problems. We can help you analyze the market and identify unmet market problems. With our help, you can develop the structure and processes to better align your product to the market.
Optimize Your Pricing and Packaging:
How you price and package your solutions can have a dramatic impact on your success. Tap into our expertise to follow a process that will help you determine the best way to sell and price your product.
Analyze New Markets:
Before diving headlong into a new market, it pays to better understand it. We can provide you a good framework to objectively assess new markets and quantify the potential opportunity.
Launch Preparation:
Most organizations do not have much experience launching new solutions very regularly. As a result, they don't have the muscles and skills developed to launch successfully. We can provide you with tools and guidance that will help you successfully launch your new solutions.
Assess Potential Mergers and Acquisitions:
Without an objective approach to evaluating a potential merger or acquisition, emotion can overly influence your analysis. We can help you craft an investment thesis and identify potential synergies. You will gain a qualitative perspective that you won't be able to get from a traditional quantitative analysis done by bankers.
Other Challenges:
We can guide you through the process of understanding the root causes of your challenges. You will be able to put a robust plan in place and have the tools and frameworks to make lasting change.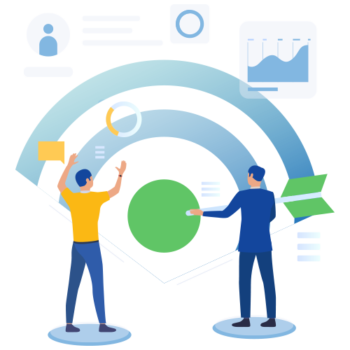 Solve Your Challenges by Fixing the Issues at the Root
Most the challenges you face can be directly tied back to a people problem, process problem, structure problem or a strategy problem. We will coach you through the process of evaluating each and help you create a plan to fill any gaps that may exist.

Objectively Evaluate and Enhance Your Solution Strategy
Strategy is one of the most commonly misused and misunderstood terms in business. The first tenant of a good strategy is a thorough investigation and analysis of your situation. Next, you will need to establish a few guiding principles that your team can objectively use to put your strategy in action. Lastly, you will need to ensure your product strategy is supported by your team structure, processes and people. When engaging with us, you will receive a framework to objectively assess your current strategy. You will also receive ongoing guidance on how to mitigate potential risks with your current strategy. We will also help you communicate your strategy internally and externally in a way that allows your entire organization to support it.
---

Ensure Your Organizational Structure Supports Your Strategy
Too often strategies die a quite death because structural changes in the organization aren't made to support them. With our help, you can determine if the current roles and responsibilities within your organization is adequately supporting your strategy. You will align the capacity and responsibilities within your organization to support your strategy.
---

Evaluate and Build Out Your Processes to Support Your Structure and Strategy
Without clearly defined processes, we tend to go back to what is comfortable for us. With our guidance, you can assess your current set of processes and identify any gaps. You will be able to provide your teams with the processes, tools and artifacts to successfully implement your strategy.
---

Assess and Train Your Team to Ensure They Have the Skills Required to Execute on Your Strategy
Ensuring your team can competently fulfill what is expected of them is the last step in ensuring your organization is setup for success. With our help, you can assess your team's skills and identify any areas for improvement. You will be able to develop a training plan and hiring criteria to judge new hires by.
Speak With A Consultant
Complete the form below and one of our consultants (yes, a person that actually does the work – not a sales person) will personally reach out to start exploring the opportunity to work together.